Summer's over. Darn! And the last of this season's free fun Point Richmond Summer Concerts is this Friday. I hope you've had a chance to enjoy the music and the chance to meet with friends and neighbors. Fortunately, the music in Point Richmond continues all year long, moving indoors for our series dedicated to singer songwriters and acoustic music.

Point Richmond Acoustic kicks off the third season on Friday, October 12, 8 pm with Paul Kamm and Eleanore MacDonald, and special guest, singer-songwriter Megan McLaughlin. The series is held at the First Methodist Church of Point Richmond. Set your navigation system to 201 Martina Ave, Point Richmond 94801. Tickets are $15 at the door, $12.50 for students and seniors. Doors open at 7:30.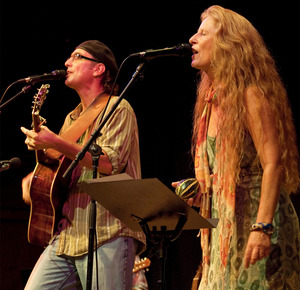 Paul Kamm and Eleanore MacDonald blend contemporary and traditional styles, gracing their music with exquisite harmony, compelling songwriting, deceptively simple arrangements, intricate guitar work, and great heart. They are known for the lyrical content of their songs and vocal blend — a haunting style which weaves unique harmonies into a rich tapestry of guitar work and storytelling. Their songs pay homage to American styles from folk balladry to Gospel, as well as Latin and African rhythms, but those styles are updated for modern sensibilities.

Their music is played on NPR, Community, College and Public radio stations the world over, as well as on Internet and satellite radio. At home in large venues like the Kate Wolf music festival or in the small intimate setting of a living room house concert, Paul and Eleanore sing with the same voice. One that is personal and unguarded… a voice draped in stark and ethereal harmonies that are as welcoming as the crackling warmth of a fire. Visit http://www.kammmac.com or the Point Acoustic web site to hear them in action.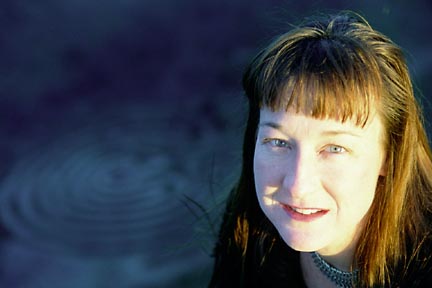 Our special guest Megan McLaughlin opens the show. She has been an active voice in the East Bay folk scene for 15 years. By day a kindergarten teacher, this perhaps explains the bigger voice than you expect when she first steps to the microphone with her real life experiences, fantasy, mythic tales of the Goddess and reincarnation, all with a backbeat. Her personal and intelligent songs are full of clear, meaningful images of life. She is the quintessential folk singer. Visit http://meganmclaughlin.com.


If you've been to one of our shows, you know that the First Methodist Church is one of the most intimate concert spaces in the Bay Area, and music is an important part of its program. Built more than 100 years ago, the octagonal shaped sanctuary accentuates the up close and personal nature of the music. It's just off 580, ten minutes north of Berkeley and 10 minutes south of San Rafael.

The Point Richmond Acoustic Music series is completely non-religious and people of all faiths as well as no faith are welcome. It's a friendly no-pressure environment, and even if it's been a few decades since you have set foot in a church, no one is going to bite you. But they might offer you a cookie or cup of coffee. It's all about the music here.

The Point Richmond season continues on the 2nd Friday of each month with some stellar talent:
November - Adam Levy - Adam is a literate and lyrical songwriter who has played guitar with Norah Jones and Tracy Chapman
December - Peter Case - Twice grammy-nominated folk, blues, and rock songwriter (and founder of the Plimsouls, member of the seminal SF Pop Punk band the Nerves) returns to Point Richmond
January - Evie Ladin Band - A Bay Area favorite (from the Stairwell Sisters) who blends traditional folk influences and modern songwriting.

We'll be adding additional 2013 dates to our web site shortly. Visit www.pointacoustic.org Point Richmond Acoustic is co-sponsored by Point Richmond Music, Folk Unlimited and the First Methodist Church. Visit www.pointcacoustic.org for more info or contact Pt Richmond Acoustic at folkunlimited@att.net.

Thanks, we look forward to seeing you soon!
Bruce Kaplan, Co-Producer
Point Richmond Acoustic

P.S. Please help us spread the word. Bring a friend, share the event on Facebook, or tell your neighbors.